Hellooo everyone, this is what I wore for college today, I needn't have bothered going in, neither of my teachers were in. I'm not really in a good mood today, I found out that a lot of people are annoyed that I post pictures from nights out. I'm sorry I just needed to go a bit wild. I've just came out of a 2 year relationship, that wasn't easy, I think I deserve a bit of fun. I'm also annoyed about something else that I won't go into detail about but we're going to the pub later for a few drinks, so hopefully that will cheer me up. Don't worry I won't post any pictures just in case someone dissaproves.
Blazer- Vintage. Shirt, belt- Topshop. Cardigan dress, bag- Primark. Shoes- H&M.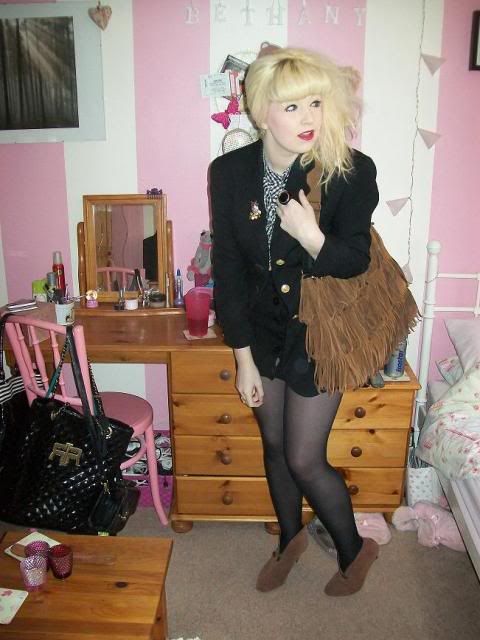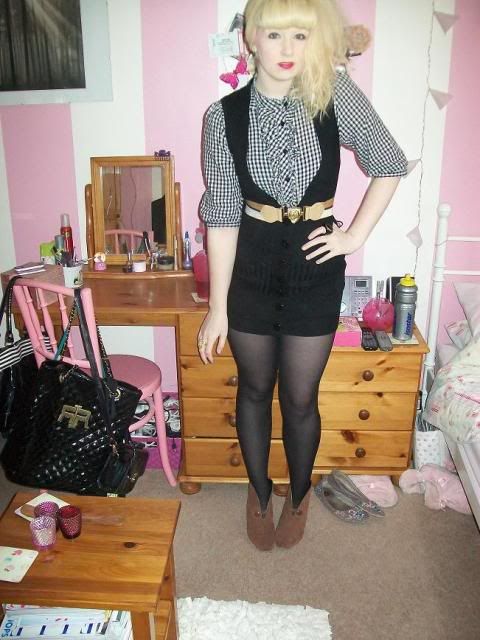 I've started wearing my hair like a crazy lady. I need a change. In everything. I'm thinking about quitting college and just moving away and starting fresh somewhere else.